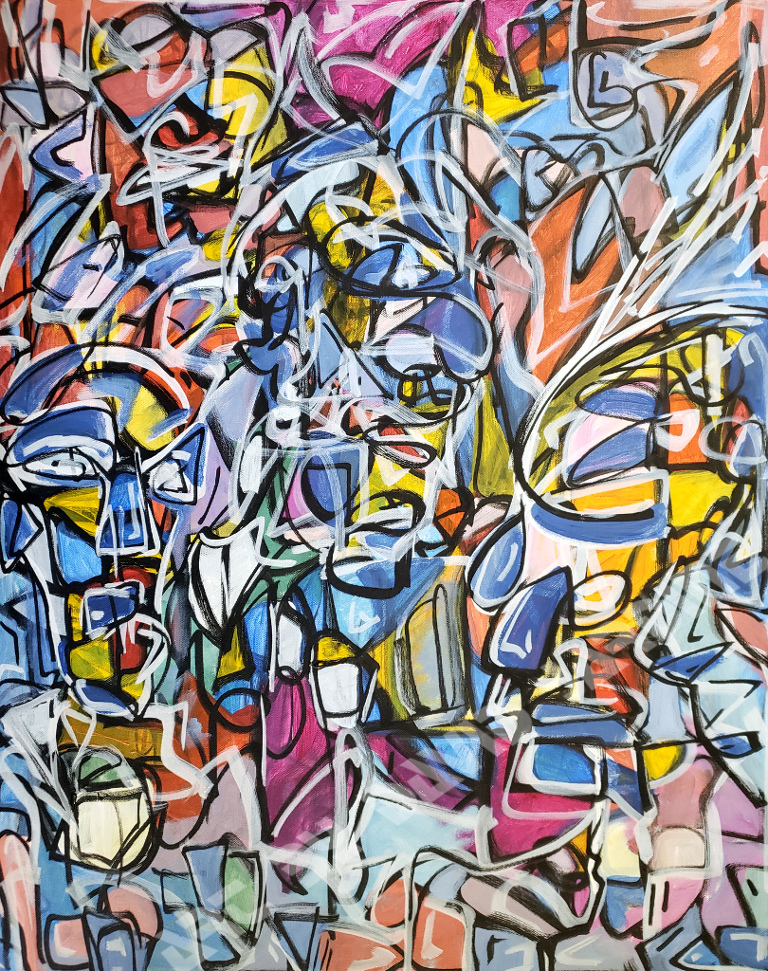 Artist Statement
---
I am interested in the subconscious, our dreams, and our inner worlds. I often lay in bed, having just awoken, attempting to piece together aspects of the dreams I have just experienced. I am curious about these altered states, and the perspectives they may have to offer me in my daily reality.
My work is an examination of these states of awareness. I like to work quickly, in an automatic manner, to produce work that offers a glimpse into these internal spaces. These spaces are often abstract, primal, and emotive.
I am inspired by aspects of surrealism, automatism, abstract expressionism, and street art or graffiti. I like the improvisation and spontaneity taken from these approaches, allowing my subconscious to inform the work. Similar to a Rorschach inkblot, I enjoy interpreting the early stages of my compositions, where I can then refine and render the imagery that I discover. They often remain abstract, but can at times show elements of portraiture or figurative drawing. I like to work with acrylic paints, creating vibrant and saturated colors, which give more life to the ideas and concepts I am portraying.
Some notable artists I am inspired by are Wassily Kandinsky, André Masson, Georges Braque, Helen Frankenthaler, Lee Krasner, Jean-Michel Basquiat, and Keith Haring.